08 Sep

What to Look for in a Chicago Transmission Repair Company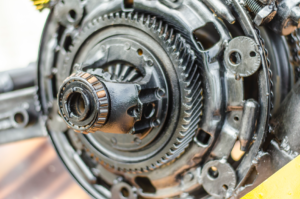 Maybe you need a transmission replacement? Perhaps your transmission needs to be repaired? In any case, if you're reading this article, then you're probably looking for a transmission repair company in Chicago, Illinois.
Do you need some guidance on how to find the right one? Fortunately, we can help you with that matter. Without further ado, here are some things you should look for in a Chicago transmission repair company.
Experience
First and foremost, you should make sure that your chosen Chicago transmission repair shop is experienced. In most cases, the more experience a company has, the better service it will provide.
Experience not only allows the shop's mechanics to improve their skills, but it also allows the shop to improve upon its operational processes. We recommend choosing a company with a minimum of two years of experience. This is generally enough time for a company to get itself on the right track.
A Good Reputation
Experience alone isn't always enough. If you really want to determine whether a specific transmission repair shop in Chicago is worthy of your business, you'll want to get a feel for their reputation. To do this, you'll want to hear from some of their previous customers.
You can start by going to online review websites like Google, Facebook, and Yelp. Customer reviews will provide you with a wealth of information about different companies, helping you to decide which ones are the best.
If a company's online reviews are mostly positive, they will likely provide a good service. If quite a few of these reviews are negative, you may want to look for other companies.
Insurance
It's also important that your Chicago transmission repair company is insured. Insurance will protect you financially if your vehicle is damaged while in the shop.
There are several different insurances that a transmission repair company should have. These vary from general liability insurance to shop property insurance to garage keepers insurance and more.
Needed Specializations
Not all transmission repair companies in Chicago provide the same services. Whereas some focus strictly on transmissions, others also tend to things like drive shafts, engine repairs, etc.
There are some companies that work only with specific brands. For instance, there are some shops that only work on European vehicles.
In any case, you'll want to make sure that your chosen transmission repair shop can cater to your specific needs. In most cases, you can find the relevant information you're looking for on the company's website. If it's not there, you can always call the company and speak with one of their mechanics before taking your vehicle in.
Affordable Rates
Not all transmission repair companies charge the same rates. In fact, rates can vary quite a bit from shop to shop. Therefore, before you have any work done to your vehicle, it's strongly recommended that you call around and get estimates from different transmission repair companies in Chicago.
Any reputable shop will provide you with an itemized estimate of the work you need done. If a company is not willing to give you an estimate, you should probably consider going somewhere else.
When choosing between estimates, you should be a little skeptical of any quotes that seem extremely low. Extremely low quotes often indicate poor service. In general, it's better to focus on the quotes that fall somewhere in the middle of the pack.
Looking for the Top-Rated Chicago Transmission Repair Company?
Are you looking for the most reputable Chicago transmission repair company? If so, you've come to the right place — King Transmission Company is here to help.
Our transmission mechanics have repaired all types of automobiles throughout the Chicago area. Regardless of your vehicle's make and model, we have you covered. Contact us today to schedule an appointment.