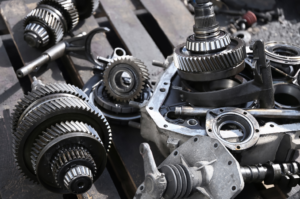 In order to run properly, automobiles require a number of different components. Some of these components are large and some of these components are small, but regardless, each and every one serves a distinct purpose. One of the most important components in a vehicle is the transmission—a component that converts engine power to the vehicle's wheels. Looking to learn more about your
vehicle's transmission in Elmwood Park?
This article has you covered.