08 Feb

Things to Look for in a Transmission Repair Company in Lombard, Illinois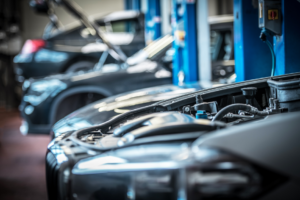 Are you worried that your transmission isn't running like it should? Do you need to have it looked at by a professional? If so, you'll want to visit your local transmission repair shop.
You might be wondering: how do you find the right transmission repair company in Lombard, Illinois? You can do so by looking for the following characteristics:
Plenty of Experience
First, you want to make sure that your chosen company has plenty of experience. Not only should it have a lot of experience but experience servicing your type of transmission as well.
Some transmission companies specialize in certain types of vehicles. For instance, some might only cater to European cars. Others, however, are capable of servicing transmissions of all makes and models.
Regardless, you'll want to make sure your local transmission repair company in Lombard, Illinois knows what they're doing when working on your transmission. As far as the amount of experience goes, we advise choosing a company with five or more years.
Insurance Coverage
Another thing to look for in your transmission company is insurance coverage. If the company doesn't have insurance, and if it accidentally does damage to your vehicle, it might try to get out of paying for the damages.
Yes, you could file a lawsuit but there's no guarantee of you winning. Not to mention, filing a lawsuit is expensive and time-consuming.
Now, what type of insurance should your chosen company have? For the sake of your vehicle, it should have garage keepers liability insurance. This will cover any potential damages that could happen to your vehicle while it's in the company's care.
Proper Certification
In addition to insurance coverage, your Lombard, Illinois transmission repair company should also have proper certification. Certification indicates that the company has both the skill and experience needed to do the job correctly.
There are all types of certifications available out there. Make sure that your chosen company's certifications are reputable and respected in the auto repair industry.
License
In addition to some form of certification, your chosen transmission repair company should also possess a business license from the State of Illinois. This license indicates that the company is legitimate. If a company doesn't have an official business license, it's operating illegally and should be avoided.
Wondering how to check for business licensure? The key is to use the Illinois license lookup tool. This can be found here.
Type in the name of the company and see if a license pops up. If it does, that company is good to go.
Affordable Prices
Before you visit a particular transmission repair company in Lombard, you'll want to make sure you can pay for the services. Different transmission companies charge different rates, and you want to choose one that is within your budget.
To find out what each company charges, call them up, describe what you need for your transmission, and then ask for an estimate. Any worthwhile company will provide you with an itemized quote upon inquiry.
Note, you should be a little skeptical of quotes that are much lower than the others. They often indicate poor or unreliable service.
Looking for a Reputable Transmission Repair Company in Lombard, Illinois?
Do you need to have your transmission looked at? If so, and if you're looking for the most reputable transmission repair company in Lombard, Illinois, King Transmission is the company to call.
Our team is well-versed in all aspects of installing, maintaining, and repairing all types of auto transmissions. Regardless of your transmission repair needs, our experts can help. Contact us today to request a free estimate.