24 Dec

How to Tell If Your Car's Drive Shaft Needs a Repair: Insights from a Transmission Repair Shop in Broadview, Illinois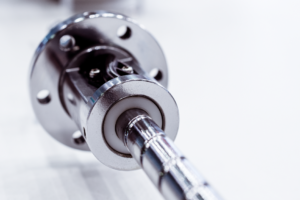 Over time, after years of continuous wear and tear, a vehicle's drive shaft can become damaged. When this occurs, it can cause a wide range of complications with the vehicle, making it unsafe to drive.
As such, once damage occurs, you'll want to have your car repaired as soon as possible. Are you wondering how to tell when your car's drive shaft needs to be repaired? This drive shaft repair shop in Broadview, Illinois is going to review the signs below.
There Are Thudding Noises Coming from Your Vehicle
A common sign that your drive shaft needs to be repaired is that you notice a thudding noise coming from the vehicle. When thudding noises present themselves, it's often the fault of the U-joints within the drive shaft.
As they deteriorate, they allow more and more stress to be put on the drive shaft's other components. This can make it difficult for the drive shaft to rotate, thus resulting in the thudding sound.
This isn't a problem that you want to persist. You need to eliminate it as soon as possible. Take your vehicle to your local Broadview, Illinois drive shaft repair mechanic and have them perform an assessment. The faster you have it fixed, the better off your vehicle will be.
Your Vehicle Is Vibrating Excessively
All vehicles vibrate to some extent. However, there is such a thing as too much vibration. If items in your vehicle are rattling due to the vibration, something is probably amiss.
While this excessive vibration can be caused by several factors, a common factor is a bad drive shaft. Bad drive shafts generally result in vibration coming up through their respective vehicles' passenger-side floors. As such, if you detect such vibration in your vehicle, it's likely in need of a drive shaft repair.
Have your vehicle inspected by a drive shaft mechanic in Broadview, Illinois. They'll determine the source of the vibration and make any necessary fixes.
You're Having Trouble Turning Your Vehicle
Does your vehicle have difficulty making turns? Do you feel like you have to put a lot of weight into your steering wheel? If so, you might have an issue with your drive shaft.
Again, this is a symptom of U-joint deterioration. The deteriorated U-joints are putting pressure on the rest of the components within the drive shaft. As such, to counteract that, you must put more pressure on your steering wheel.
This is not good for any part of your vehicle. The longer you allow it to exist, the worse off your car will be. We recommend having it fixed by your local Broadview mechanic as soon as possible.
There Are Squeaking Noise Coming from Your Vehicle
The last sign that you might need drive shaft repair is that there are squeaking noises coming from your vehicle. Once again, this has to do with deteriorated U-joints.
There are two potential fixes to the problem. One involves lubricating the U-joints so that there is less friction present. The other involves replacing the U-joints so that stress is taken off the other drive shaft components.
Regardless, you should have your vehicle inspected at a drive shaft repair shop in Broadview, Illinois. Their mechanics will be able to recommend the best course of action from there.
Looking for the Top-Rated Drive Shaft Repair Shop in Broadview, Illinois?
Do you need to have your car's drive shaft inspected? Looking for the top-rated drive shaft repair shop in Broadview, Illinois? If so, look no further than King Transmission Company.
Our mechanics know everything there is to know about drive shaft repair. Regardless of the issue you're facing, we are the people to see. Contact us today at (630) 832-6800 to schedule an appointment.