24 Oct

How Can You Tell If You Need a Transmission Repair? Insights from a Transmission Repair Shop in Des Plaines, Illinois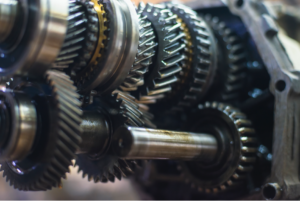 The transmission is one of the most vital components in an automobile. Responsible for transferring power from the engine to the wheels, the transmission is key to a vehicle's functionality.
As such, when your transmission starts to show signs of wear and tear, it's important that you have it repaired as soon as possible. Are you wondering whether you need to visit a transmission repair shop in Des Plaines, Illinois? Here is how you can tell:
Is Your Transmission Leaking?
One sure sign that you need a transmission repair in Des Plaines is that your transmission is leaking. In fact, if there's fluid leaking out of a transmission, there's no question about it: the transmission is damaged. Transmission fluid should never leak out of the transmission for any reason.
In these situations, you could be dealing with a leaky gasket in your transmission. Or, one of its components could have been punctured at some point on the road. Either way, this problem needs to be rectified. We recommend bringing your vehicle to your local transmission repair shop in Des Plaines for a repair.
Not sure what transmission fluid looks like? It has a reddish-brown color and a syrupy consistency. Keep an eye out for it under your vehicle, and always act fast if you notice it leaking.
Is Your Transmission Fluid Black?
Another sign that your transmission needs professional attention is that its fluid is black. Why is black transmission fluid a problem? Because this is a sign that it's burnt, which means it's incapable of providing the necessary lubrication.
This is a natural part of transmission fluid's lifecycle. Once it reaches 30,000 to 60,000 miles of use, it starts to burn up, becoming black and sludgy in the process.
Until it's replaced, the transmission will operate at less-than-perfect efficiency. In some cases, it can even cause damage to the transmission. If your transmission fluid is burnt, it can be quickly swapped out at your local Des Plaines transmission repair shop.
Does Your Vehicle Jump When Accelerating?
When a transmission isn't properly lubricated, its gearset doesn't work smoothly. Instead of rolling off each other gently, the gears can start to slip. This results in a jerking motion whenever the vehicle starts to accelerate.
As such, if you feel your vehicle "jump" every time you hit the gas pedal, there's likely something wrong with your transmission. There could be structural or mechanical damage involved. Note, though, that the most likely culprit is old transmission fluid.
Fortunately, this is an easy fix. All you'll have to do is flush the existing fluid and replace it with new fluid. As mentioned above, your Des Plaines transmission repair shop can help you with this task.
Does Your Vehicle Emit a Burnt Smell?
The last sign that your transmission might need a repair is that it's giving off a burnt smell. Now, this could be coming from any number of components. However, the transmission is one of the most common sources.
This smell presents itself in a transmission when its transmission fluid has started to burn. What can you do to solve the problem? All that's needed is a simple transmission fluid swap.
Looking for the Most Trusted Transmission Repair Shop in Des Plaines, Illinois?
Is your transmission showing signs of wear and tear? Are you looking for the top-rated transmission repair shop in Des Plaines, Illinois? If so, the transmission repair specialists with King Transmission are here to help.
We have repaired the transmissions in countless vehicles throughout the Des Plaines area. Regardless of your specific transmission needs, our mechanics can get the job done right. Contact us today to request a free quote.