24 Mar

Is There Something Wrong with Your Transmission? A West Chicago Transmission Repair Company Weighs In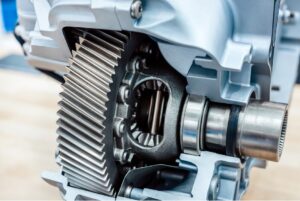 A vehicle's transmission is vital to its overall performance. If the transmission fails, so too will the vehicle as a whole. As such, it's important that you keep an eye on your transmission and make repairs as soon as you start to notice any issues.
Need help identifying these issues with your transmission? Then take it from a West Chicago transmission repair company: here is how to tell whether something is wrong with your transmission.
Look at Its Transmission Fluid
One of the most important things to do is look at your transmission fluid. Ideally, it will possess a reddish-brown color. If it possesses a tarry black color instead, it is undoubtedly past its prime.
Transmission fluid is repeatedly used over a span of many years. When it's in good shape, it provides lubrication to the transmission, allowing it to operate as needed. However, after years of deterioration, it starts to burn up. When it reaches this point, it can't provide the lubrication necessary.
Fortunately, there's a simple fix. You can have your transmission fluid flushed and replaced with fresh fluid. As long as you do this in a timely manner, everything should remain fine.
Be Aware of Burning Smells
As was noted above, transmission fluid burns up after years of use. With that being said, as you might expect, it will eventually take on a burning odor.
If you smell a burning odor coming from your vehicle, your transmission fluid could very well be the culprit. While there could be other problems at hand, burnt transmission fluid is a common cause.
In any case, if you notice a burning aroma coming from your vehicle, you should call your local auto body shop. Their mechanics will be able to identify the source of the issue, and they can make any repairs that are necessary.
Be Cognizant of Delays in Acceleration
Another sign that your transmission might need a repair is that it's experiencing delays in acceleration. This usually presents itself as a jerky and uneven feeling while driving. You might be moving at a consistent speed, only to have the vehicle jerk forward suddenly.
This can occur due to a lack of lubrication in the transmission. The transmission fluid often burns up and is not able to provide the necessary lubrication.
Fortunately, the fix is simple. All you have to do is add new transmission fluid.
Look Out for Fluid Leaks
A sure sign that your transmission needs to be repaired is that it's leaking fluid. Transmission fluid should never, under any circumstances, leak out of a transmission. If it does, it's likely because the transmission has taken on structural damage that's resulted in a leak.
As we mentioned earlier, transmission fluid is reddish-brown. As such, if you see reddish-brown fluid under your vehicle, you'll know that it's in need of a repair.
Listen for Strange Noises
Sometimes — but not always — when a transmission takes on damage, it begins to make strange noises. These vary from buzzing noises, to grinding noises, to clunking noises, and more.
These noises could be caused by loose or broken components. For instance, the planetary gear set could be damaged, or the bearings could be worn out.
Yes, there are other auto issues that could cause these noises. However, they are a fairly common sign of transmission problems. Regardless, if you hear them, it's best that you bring your vehicle to a local auto repair shop for an inspection.
Need a West Chicago Transmission Repair Company?
Is your transmission giving you problems? Are you looking for a West Chicago transmission repair company? If so, King Transmission Company is here to help.
We've repaired countless transmissions throughout the West Chicago area. Regardless of your vehicle's make and model, we can assist you.
Contact us today to schedule an appointment!