09 Jun

6 Questions to Ask Before Choosing a Transmission Repair Service in Chicago, Illinois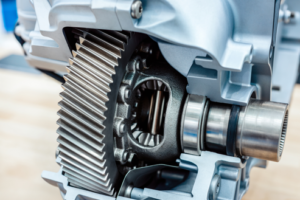 When the transmission in your automobile runs into problems, it's vital that you have those problems fixed as quickly as possible. A vehicle without a properly functioning transmission will not operate in the way that it's supposed to operate.
However, this doesn't just mean that you should take your vehicle into the first repair shop you lay your eyes on. You should do a little research to ensure that you're doing business with a respectable mechanic. How do you conduct this research? By asking questions.
Here are 6 questions to ask before choosing a transmission repair service in Chicago, Illinois.
1. How Much Experience Do You Have?
One of the first questions you'll want to ask when trying to choose a transmission repair service is how much experience that particular service has under its belt. By choosing a mechanic with years of proven experience, you'll be choosing a mechanic with years of proven competency.
While new mechanics might be able to fix your transmission problem, you don't want to risk your time and money on someone who is unproven. Instead, find a mechanic with at least 2 years of relevant experience in the field.
2. Do You Employ Certified Mechanics?
Another important question to ask is whether or not your prospective transmission repair service hires certified mechanics. If the company's mechanics are not certified, you should think twice about turning your vehicle over to it.
In the State of Illinois, mechanics are not required to obtain licenses in order to repair vehicles. However, there are quite a few licenses out there for mechanics to obtain.
3. Are You Insured?
It's of utmost importance that, when utilizing an auto repair company, you ensure that said company has the proper insurance. If a company is not insured, you could be held liable for damages done to your vehicle.
Auto repair services should have a number of different insurances, including general liability insurance, garage keepers insurance, and more.
4. Can You Fix My Vehicle?
Some auto repair shops are only equipped to handle specific types of vehicles. For instance, a certain repair shop might exclusively handle Hondas and Hyundais. Other shops have no limits as to what types of vehicles they'll service.
At the same time, some repair shops specialize in certain areas. For instance, one repair shop may focus on brake pads, while another repair shop may focus on transmissions. It's just important to make sure that you're choosing a repair shop which can fix your problem.
5. Do You Offer Any Warranties?
When you take your car into a repair shop to have it fixed, you want it to be fixed. Unfortunately, mistakes are sometimes made, and cars sometimes aren't repaired in the way that they're supposed to be repaired.
It's for these occasions that you want to ensure that your prospective repair service offers warranties and guarantees. You don't want to spend money on a poor repair.
6. Can I Receive an Estimate?
Before allowing anyone to work on your car, be sure that you have received a semi-accurate estimate of the work which is being done. Failure to do so could result in you receiving an astronomical bill somewhere in the future.
Need a Reputable Transmission Repair Service in Chicago?
Has your transmission encountered problems? Looking for a reputable transmission repair service in Chicago? If so, we here at King Transmission Company are the people to see.
We've been patching up ailing transmissions in Chicago since 1954. Regardless of the make or model of your vehicle, we can, and will accommodate you.
Contact us today to get started!