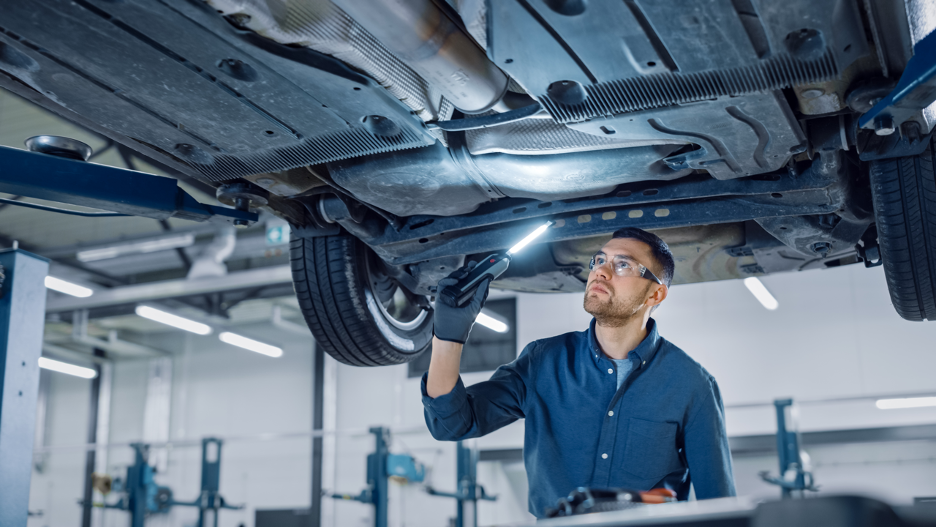 09 Sep

How to Get the Most Out of Your Transmission: Tips from a Transmission Maintenance Company in Elmhurst, Illinois

The transmission is one of the most important components in any automobile. When a vehicle's transmission breaks down, the entire vehicle will soon become inoperable. In these situations, it typically costs thousands of dollars just to have it repaired or replaced.

That is why routine transmission maintenance is so important — it will help you get the most out of your vehicle. With that said, you might be wondering: what should you do to make sure your transmission remains in good shape? This transmission maintenance company in Elmhurst, Illinois is going to explain below.
Change Its Transmission Fluid in a Timely Manner
One of the best things you can do for your transmission is to change its fluid in a timely manner. Transmissions make use of transmission fluid as a means of remaining lubricated. If they're not lubricated, their components will grind up against one another, resulting in a lack of efficiency and unnecessary wear and tear.
Over time, transmission fluid deteriorates. When it does this, it becomes sludgy and thick. This prevents it from providing the lubrication necessary. Therefore, it needs to be replaced with fresh fluid.
You should be changing your transmission fluid after every 60,000 to 100,000 miles of driving. Need help changing it? Your local transmission maintenance company in Elmhurst, Illinois will be happy to help.
Mind Your Vehicle's Cooling System
It's not just the transmission itself that you need to keep an eye on. You also need to keep an eye on the components that work in tandem with the transmission. One of the most important of these components is the vehicle's cooling system.
The cooling system helps to cool transmission fluid. In doing so, it prevents it from deteriorating prematurely and keeps your transmission running more smoothly.
Therefore, it's important to periodically check your cooling system to ensure that it's operating optimally. Also, be sure to add coolant as needed.
Wait to Change Gears
A somewhat common practice amongst drivers is to change gears while the car is still in motion. This generally occurs while the driver is maneuvering slowly. For instance, they might be going forward and backward in quick succession and shifting gears before the vehicle comes to rest.
As any transmission maintenance company in Elmhurst, Illinois will tell you, this is not good for the transmission. It subjects it to substantial amounts of undue wear and tear. Therefore, if you want your transmission to last for as long as possible, it's best to avoid this. Ensure that the vehicle comes to a full stop and then change the gears. It should only add a few seconds to your maneuvering.
Schedule Regular Inspections
Our last piece of advice is to schedule regular inspections. It's wise to take your vehicle to a reputable transmission maintenance company in Elmhurst, Illinois at least once per year and have them assess your transmission.
Inspections are important in that they allow you to catch small problems before they turn into big problems. The ability to catch problems in the early stages lessens the damage that they do, and therefore saves you money in the long run.
Looking for a Transmission Maintenance Company in Elmhurst, Illinois?
While a good deal of transmission maintenance lies in the hands of the vehicle's owner, some of it can be performed by an experienced transmission repair company. Are you ready to have your transmission serviced? If so, and if you're looking for the best transmission maintenance company in Elmhurst, Illinois, look no further than King Transmission Company.
Our mechanics are trained to carry out all types of transmission work — from transmission fluid flushes to transmission inspections to transmission repairs and more. Contact us today to get started.