25 Jul

What to Look for When Seeking Out a Transmission Repair Service in Lombard, Illinois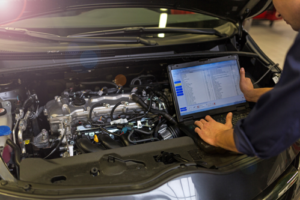 At some point, your car will likely experience some sort of transmission problems. Whether these problems are minor or major, when they do occur, they should be fixed promptly. In the vast majority of cases, it's highly recommended that you utilize the services of a professional transmission repair service whenever your transmission requires attention.
However, not just any transmission repair service will do. It's better to find one that is reliable and competent. How do you ensure this? By doing a bit of research.
Here is what to look for when seeking out a transmission repair service in Lombard, Illinois.
Ample Experience
When hiring a transmission repair service, you will likely want to ensure the potential company has ample experience in performing such repairs. In most cases, companies with more experience will be better-equipped to handle your repair.
It's recommended that you utilize a company that has been in business for at least 5 years. A company that is established will have demonstrated its ability to get the job done right.
Certification
While auto mechanics in the State of Illinois are not required to obtain licenses in order to work, there are still quite a few certifications out there for mechanics to obtain. When choosing a transmission repair service, you should make sure that it's staffed with certified mechanics.
A mechanic that is certified has proven that they are competent enough to get the job done.
Insurance
It is highly advised that you avoid doing business with any transmission repair services that do not possess insurance. Doing business with such a service leaves you vulnerable to liability should your car encounter any damages during repair.
Reputable auto mechanics should possess a number of different insurances, including general liability insurance, garage keepers insurance, and shop property insurance, to name just a few.
Relevant Specialization
When looking for a transmission repair service, it's almost always better to choose a service that actually specializes in transmission repair. Different auto shops have different specialties, and you'll want to make sure you're using one that can handle your specific problem.
Before bringing in your car for repair, it's wise to obtain verification from the shop that it can, indeed, competently fix your transmission.
Guarantees
Another thing to be mindful of when choosing a transmission repair company is guarantees. You'll want to make sure that the repair service you choose guarantees the work they will perform.
In the event that the repair is not properly carried out the first time, you won't want to be charged for any further repairs. This is why it's important to make sure your prospective transmission repair company stands behind the work that it does.
Estimates
One last thing to look for when hiring a transmission repair service is an estimate. If a transmission repair shop can't give you an up-front estimate of the work to be done on your vehicle, it's best to avoid the services of that shop.
An estimate is necessary to prevent any surprises when it comes to billing. You'll want to be absolutely sure that the services rendered fit within your budget.
Utilize a Reputable Transmission Repair Service in Lombard
If you're looking for a transmission repair service in Lombard that meets the above-described criteria, you've found it. King Transmission Company is the premier transmission repair company in Lombard, Illinois.
Certified, insured, and staffed with highly experienced repair technicians, we service vehicles of all makes and models. Offering up-front estimates and guaranteed repairs, we will work until your transmission is back to normal.
Contact us today to schedule an appointment!