08 May

Five Tips for Finding the Right Transmission Repair Shop in West Chicago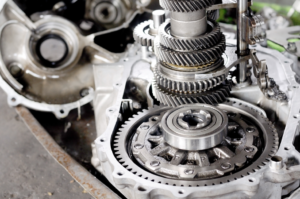 Is your vehicle no longer running like it used to? Do you notice strange vibrations or gear slipping? Unfortunately, this could indicate an issue with your transmission.
If you're looking for a reputable transmission repair shop in West Chicago, then you've come to the right place. Here are five tips for finding the right one.
1. Find One with Plenty of Experience
One of the most important things to consider when choosing a transmission repair shop is experience. Typically speaking, the more experience a shop has, the higher level of service it will provide.
At a minimum, the shop you choose should have two years of experience under its belt. In most cases, an auto shop that has stayed in business for two or more years has proven its ability to provide a good service.
2. Find One with Insurance
Whatever you do, make sure your transmission repair shop is properly insured. If your shop isn't insured, and if it causes damage to your vehicle, you could be forced to pay for those damages. Conversely, if the shop is insured, it will almost certainly cover those damages in their entirety, without any resistance.
What type of insurance should the shop have? General liability insurance will suffice. Any additional insurances are just a nice bonus.
By the way, make sure to ask for proof of insurance. If there's no documentation proving that the insurance policy actually exists, you should avoid that company altogether.
3. Find One with Proper Licensure
When having your transmission repaired, you'll want to make sure that it's being repaired by skilled and experienced technicians. The best way guarantee this is to choose a shop with the proper licensure.
Not only should your prospective shop have a business license, but it should also have certified auto mechanics. There are a few different transmission-oriented certifications to look out for, including ASE certification and ATRA certification, to name just two.
4. Find One with Positive Reviews
Simply put: a positive past predicts a positive future. As such, if a prospective transmission repair shop has had a positive reputation thus far, there's plenty of reason to believe that it will perform good work. Conversely, if a prospective repair shop has a negative reputation thus far, there's plenty of reason to believe that it will perform poor work.
Wondering how to assess the shop's reputation? Online review sites are a great place to start. Yelp, Facebook, and Google are bound to contain customer reviews for each transmission repair shop you come across. We recommend reading these reviews and using them to get a feel for your prospective shop's reputation.
5. Find One with Reasonable Rates
As you might expect, different transmission repair shops charge different rates. While one may be way over your budget, another might be alarmingly low. The key is to choose one that provides the clearest diagnosis and solutions.
Call around to different shops in your area and ask them for an estimate of the services you need. Then, focus on the rates that fit within your budget. If a shop's rates are remarkably lower than the others', there could be a catch of some kind (one that should probably be avoided).
Looking for a Reputable Transmission Repair Shop in West Chicago?
If you are looking for a reputable transmission repair shop in West Chicago, there's no need to look any further. King Transmission Company is ready to help.
In business since 1954, we've repaired countless transmissions throughout the West Chicago area. Regardless of your vehicle's make and model, we can repair it.
Contact us now to get the process started!