08 Aug

Signs That Your Transmission Needs Repair: Advice from a St Charles Transmission Repair Company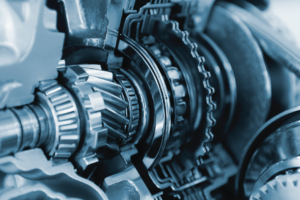 In our society, automobiles are a near necessity. We use our automobiles for a variety of reasons — from getting to work, to bringing our kids to school, and much, much more. As such, in the event that our automobiles lose functionality, we may find ourselves in dire straits.
This is why it's important that we assess our automobiles regularly, ensuring that they're still operating at maximum capacity. In particular, we should keep our eyes on our automobiles' transmissions, as they're absolutely vital to vehicle performance.
Curious as to some of the common signs that your transmission might need to be repaired? Then read below. This St Charles transmission company has you covered.
1. Burnt Odors
Does your vehicle seem to be emitting a strong, burnt odor? If so, there's a decent chance that the fault lies in your transmission.
Over time, as transmission fluid sees more use, it becomes deteriorated. At some point, this deterioration can lead to burning, which results in charred aromas emitting from the vehicle.
Now, there are other factors that can cause your car to emit a burning aroma; however, this is one of the most common. As such, if you're noticing these smells on a regular basis when driving, it's recommended that you bring your vehicle to a transmission repair shop.
In all likelihood, the problem can be solved by a transmission fluid flush. That said, more intensive measures could be needed.
2. Unpleasant Noises
Does your vehicle ever make unpleasant noises (think grinding, buzzing, and scraping sounds)?  If so, there's undoubtedly some kind of issue that you'll want to look into. Though it's not a certainty, these noises could be caused by your transmission.
For instance, if your transmission fluid is low, your transmission might make a grinding sound. If it's structurally impaired, it might make a scraping sound.
In any case, if you're hearing unpleasant noises on a regular basis, it's best that you bring your vehicle into a St Charles transmission repair shop for an inspection. A repair technician will be able to identify the source of the noise and take action to correct any problems.
3. Shifting Delays
Let's imagine that your vehicle is accelerating, and it goes to switch into the next gear…and while it eventually makes it there, it first hesitates. You can't quite place it, but you know that something's not right.
Odds are, your transmission is to blame. Delays in shifting are almost always caused by deteriorated transmission fluid. Because it's no longer equipped to provide lubrication, this fluid prevents gears from shifting in a timely manner.
The fix? It's as simple as adding new fluid. You can simply bring your vehicle into your local transmission repair shop for a transmission fluid flush.
4. Fluid Leaks
Have you recently seen a dark red fluid on the ground underneath your vehicle? If so, that is most likely transmission fluid, which is a serious issue.
Whenever there is transmission fluid outside of your transmission, there's no doubt about it: your transmission has sprung a leak. The only way to fix this problem is by patching the leak and adding fresh fluid. Your local St Charles transmission repair shop can get the job done for you.
In Need of a St Charles Transmission Repair Company?
Is your vehicle showing signs of wear and tear? In need of a St Charles transmission repair company? If so, King Transmission Company can help.
Our team has fixed many transmissions throughout the St Charles area. Regardless of your vehicle's make and model, we can help you.
Contact us today to schedule an appointment!