24 Dec

Five Transmission Problems to Look Out For: Advice from a West Chicago Transmission Repair Company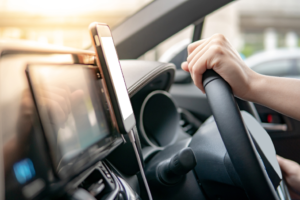 Of all the components contained within your vehicle, few are as important as the transmission. If your transmission gives out, your vehicle will fail to operate as intended. In some cases, it will cease to operate entirely. This is why it's important to keep a close eye on your transmission, looking out for any potential problems.
Wondering what kinds of problems you should be looking for? Take it from this West Chicago transmission repair company: here are five of the most prominent transmission repair problems.
1. Leakage
One of the biggest problems that a transmission can face is leakage. There is no good reason for transmission fluid to be leaking out of a transmission. If a transmission is leaking, this is a sign that it has incurred serious damage and needs to be repaired.
The question you might have is: how can you tell when a transmission is leaking? All you have to do is look at the ground. If you see a brownish-red fluid in a puddle underneath your car, there's a very good chance that your transmission has sprung a leak.
Failure to repair a leaking transmission can have dire consequences, as it will soon begin to lose its lubrication. In fact, if you don't act fast, you might have to replace your transmission entirely.
2. Slippage
Another problem you might come across is gear slippage. Gear slippage occurs either because the transmission is impaired in some way, or because the transmission's fluid has become deteriorated.
This problem is most obvious when your vehicle jolts forward unexpectedly, usually as the vehicle is accelerating. That said, it can also occur during deceleration.
The cure to gear slippage? In most cases, a transmission flush will do the trick. Fortunately, this is a relatively inexpensive fix.
3. Deteriorated Fluid
One of the most common transmission problems is deteriorated fluid. Over time, as transmission fluid is used in repetition, it becomes burnt. Eventually, what was once a smooth, red liquid can turn into a black, tarry sludge. The more burnt it becomes, the less lubrication it provides, placing wear and tear on the transmission and impairing its functionality.
Fortunately, getting rid of deteriorated fluid is a quick and inexpensive fix. All you need to do is flush it out and replace it with fresh fluid. Once you do this, your vehicle will run as intended.
4. Vibration
Another problem you might encounter is transmission vibration. Transmission vibration comes about due to a number of reasons, including but not limited to worn shocks, broken U-joints, and a poorly installed exhaust system.
In order to have this vibration fixed, you'll likely need to take your vehicle into a transmission repair shop. A licensed auto mechanic will be able to identify the source of the problem and take steps to correct it.
5. Slow Response Time
One last problem you might encounter is slow response time. If your vehicle takes a second to start moving after you put your foot down on the accelerator, your transmission could be the source of the problem.
Though this could be the sign of a structural problem, it could also simply indicate the need for a transmission fluid change. In any case, you're advised to bring your vehicle to your local transmission repair shop. They will be able to identify and sort out the problem.
Utilize the Services of a West Chicago Transmission Repair Company
Is your transmission experiencing one of the problems discussed above? Looking to utilize the services of a West Chicago Transmission repair company? If so, King Transmission Company has you covered.
In business since 1954, we've repaired countless transmissions throughout the West Chicago area. Regardless of the make and model of your vehicle, we can help you.
Contact us now to get the process started!