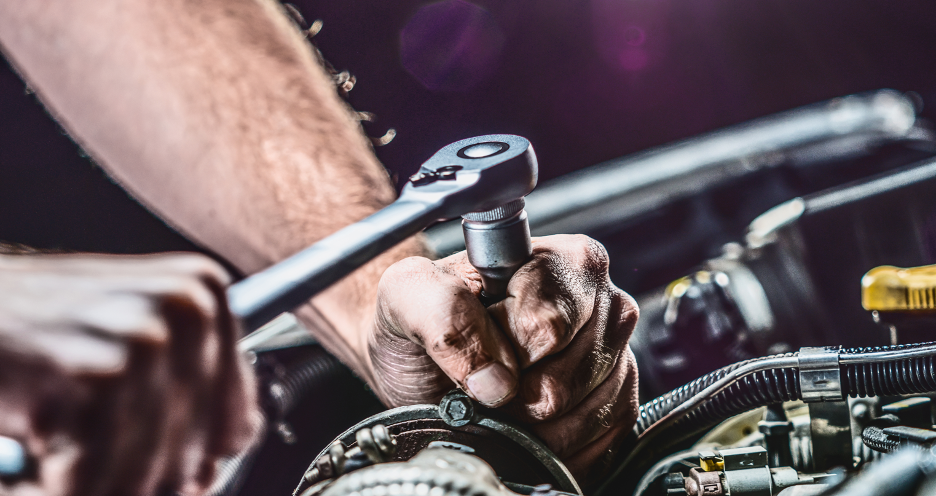 09 Oct

What Are the Most Common Signs of a Transmission Issue? A Transmission Repair Company in Carol Stream, Illinois Explains

Your vehicle's transmission is integral to its operation. If your transmission goes bad, your vehicle is going to struggle to run. This is why, at the first sign of transmission damage, you need to seek repair immediately.

The question is: how can you tell if you need transmission repair in Carol Stream? There are a few signs to look out for, and we're going to discuss them below. Let's get started.
Your Transmission Fluid Is Black
Black transmission fluid is a sure sign that it's time for a transmission repair. Specifically, it indicates the need to flush out your transmission and fill it with fresh fluid.
Why? Because black transmission only turns black when it's burnt. Once transmission fluid becomes burnt, it becomes sludgy, which makes it incapable of doing its job. In other words, it can't provide the lubrication necessary to keep a transmission running smoothly.
This is a natural part of a transmission fluid's lifecycle. To ensure that your transmission fluid doesn't burn up, it's typically recommended that you swap it out after about 60,000 miles of driving.
One thing to know here is that driving with burnt transmission fluid can put tremendous strain on your transmission, causing it to break down prematurely. With that said, it's important to be mindful of the state of your transmission fluid.
There Are Burning Smells Coming from Your Vehicle
Burnt transmission fluid doesn't just look burnt — it smells burnt as well. That is why, if there are burning smells coming from your vehicle, you should check your transmission fluid. If it's black, then it's most likely the source of the burning smell, and it needs to be replaced.
Again, if you don't replace your transmission fluid in a timely manner, it will put tremendous wear and tear on your transmission. As soon as you notice that burning smell, it's best to visit your local transmission repair company in Carol Stream, Illinois. They will be able to flush the fluid and fill the transmission with fresh fluid.
There's a Reddish-Brown Leak Under Your Vehicle
In its prime state, transmission fluid has a reddish-brown color. This is why, if there's a reddish-brown leak under your vehicle, you should expect that a damaged transmission is the culprit.
Never, under any circumstances, is transmission fluid supposed to leak out of a transmission. If it is, it's because the transmission has a puncture or gap in it somewhere. Until it's repaired, the problem will grow worse.
Fortunately, a transmission repair specialist in Carol Stream, Illinois will be able to identify this problem and make the necessary repairs to your vehicle.
Your Vehicle Accelerates Inconsistently
One last sign that your transmission needs to be repaired is that your vehicle accelerates inconsistently. In other words, it starts to move, then seemingly stalls, then bursts forward violently.
Why does this occur? Because there's a slippage within the transmission's gearset. The gears are not working in harmony, and they are slipping off one another instead of winding around one another smoothly.
In most cases, this is a problem that's caused by a lack of lubrication. Note, though, that it's sometimes caused by structural or mechanical problems. In this case, intensive repair will be needed.
Regardless, your local transmission repair company in Carol Stream, Illinois will be able to assist you. They can make the necessary repairs and have your vehicle running smoothly again.
Looking for a Transmission Repair Company in Carol Stream, Illinois?
Are you noticing any of these signs reviewed above? If so, and if you're looking to have your vehicle inspected by the best transmission repair company in Carol Stream, Illinois, look no further than King Transmission Company.
Our team has been repairing transmissions throughout the Carol Stream area since the 1950s. Regardless of your vehicle's make and model, we can get the job done right. Contact us today to schedule a service.