24 Mar

Do You Need a Transmission Repair? Insights from a Transmission Repair Company in Bensenville, Illinois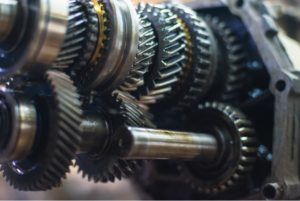 When your vehicle's transmission runs into problems, it's important that you're able to identify and repair them as soon as possible. Failure to do so could result in significant damage that could ultimately leave your vehicle undrivable.
The question is: how can you tell whether your transmission needs to be repaired? This transmission repair company in Bensenville, Illinois is going to review the signs to look out for below.
Look Out for Black Fluid
The quality of your transmission is dependent on the quality of your transmission fluid. If your fluid is in good shape, your transmissions will remain properly lubricated and will operate as intended. If your transmission fluid is burnt up and sludgy, on the other hand, your transmission will fail to receive adequate lubrication and will take on unnecessary wear and tear.
Now, what does burnt and sludgy transmission fluid look like? Put simply, it's black. As such, if your transmission fluid dipstick comes out covered in a black, tarry substance, you'll know that you need to make a change.
Flush out your existing transmission fluid and replace it with fresh fluid. After doing so, your vehicle and transmission will run perfectly. Need assistance? Your local transmission repair company in Bensenville, Illinois has you covered.
Be Mindful of Burning Smells
Automobiles can release all sorts of smells. The most troubling of these smells is the smell of burning. If there's a burning smell coming from your vehicle, it could be from several sources, one of the most common of which is your transmission.
Why might your transmission release a burning smell? Again, it has to do with your transmission fluid. Once this fluid becomes burnt up, it, as you might expect, emits a burning aroma. This is a sure sign that it's time for a fluid swap.
Not able to replace your transmission fluid on your own? No worries. Your local transmission repair company in Bensenville, Illinois can perform the task for you.
Be Cognizant of Sudden Acceleration Bursts
Another sign that you might need a transmission repair is that your vehicle bursts forward suddenly while accelerating. This gives the vehicle a sort of herky-jerky motion and typically occurs as the transmission shifts from one gear to the next.
Again, this has to do with inadequate transmission fluid. Because the fluid isn't providing adequate lubrication, it's causing the gears to slip against one another, resulting in said bursting feeling.
Fortunately, the fix is easy. All you'll have to do is replace your transmission fluid. Any reputable Bensenville, Illinois transmission company can help you with the task.
Look Out for Fluid Leaks
The most troubling sign of a transmission problem is a fluid leak. If there's transmission fluid outside of your transmission, it's a sure sign that your transmission has suffered structural damage of some kind. Fluid should never appear outside of your transmission.
Wondering what transmission fluid typically looks like? It has a brownish-red appearance and is usually syrupy in consistency.
Note, you shouldn't drive a vehicle that has experienced a transmission fluid leak. To do so would be to put substantial wear and tear on the transmission's components. Instead, have the vehicle towed to your transmission repair technician the second you notice a leak.
Looking for the Top-Rated Transmission Repair Company in Bensenville, Illinois?
Is your transmission showing signs of damage? If so, and if you're ready to have it worked on by the top-rated transmission repair company in Bensenville, Illinois, King Transmission is the company to call.
Regardless of the type of transmission your vehicle has, our mechanics can quickly identity and repair the issue. Contact us today to get started.