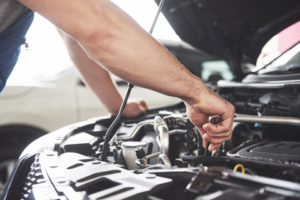 The driveshaft is one of many vital components in any automobile. This component is needed to transfer and regulate energy from the car's engine to the car's wheels. Without it functioning properly, your vehicle will not function properly. In most cases, driveshafts don't become damaged all at once. Instead, they slowly deteriorate as they are subjected to wear and tear. The key is to keep an eye out for potential damage. How do you know if you
require drive shaft repair in Elmhurst?
By looking out for the following signs.